Watch the quick demonstration of a woman saying "thank you" using American Sign Language in the first module. Practice saying thank you to your pets or family.
Read/Listen
"Thank You M'am" Langston Hughes' classic story begins with Roger trying to snatch a purse from Mrs. Luella Bates Washington Jones. After shaking him up quite a bit, she takes Roger to her home, shares a meal with him, and talks about wanting things she couldn't have when she was young. She gives him money to buy the shoes he wanted, and Roger leaves having learned a lesson about right and wrong. Complete this worksheet.
Listen/watch this video on Please and Thank You Sign Language Song 
Math
What Should You Study to Learn How to be a Cowboy? Complete this math worksheet to find the answer.
Do these worksheets for greater than and less than:
History
For fun, check out these thank you notes from famous people.
Conan O'Brien politely declines an ask to the prom.
Neil Armstrong says thank you
Make a thank you card for someone
Stay active and stay safe
These suggestions encourage families to become more physically active during these trying times. Each day, students are asked to complete each set of activities with a family member.  April 6-10 "At Home" PE suggestions.
First, have your child do some warm up stretches: 10-15 arm circles (front and backwards), 15 jumping jacks, running in place for 30 seconds, 10 leg squats, 10 push ups and sit ups then go to GoNoodle and have your child pick a couple of PE/Dance videos. 
Get creative!
Create a Gratitude Journal. Create a journal from stapled paper (or use a blank notebook) for a gratitude journal. Take five minutes every day to write down 3–5 things you are grateful for. Be specific. For example: Instead of writing, "I'm thankful for my family" you might write, "I'm thankful that my mom packed me a peanut butter sandwich in my lunch today." For ideas and inspiration visit this site
Parent: Child can say what they are thankful for and you can write it for them or have them trace over the words you have written or they can write from your written model. Encourage your child to do their best and try to write the words they can on their own. Next go to this site and follow the instructions to make a colorful and unique sand picture on the computer
Did you do today's activities?
Push the button below to let us know you've completed the activities below:
Additional lessons are available for this grade level by pressing "More Lessons" above, or selecting a lesson below: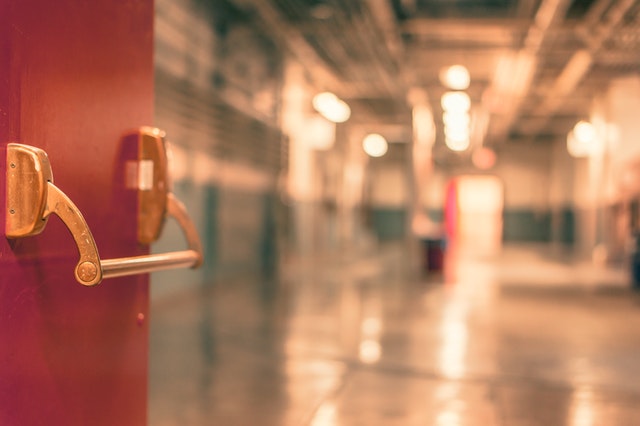 Today's ActivitiesHow Do You Feel About Starting High School? Nervous? Excited? Unsure? Write a short response to reflect on. Write about these: 3 Things you have heard about high school and are wondering if they are, in fact, true. 2 Goals or aspirations you have for...