Things that fly
Ask your student if they can think of things that fly, then watch "Things that Fly" to learn about different types of things that fly, and talk again about if the item they chose was in the video and what other flying objects they liked.
Objective: Children will predict events in the story
Toddler/Infant:
Zoom Zoom Zoom We're Going to The Moon song.

Objective: Language Development, Anticipation, Motor Skills, and Bonding.
Counting
Practice counting skills with this fun owl activity.
Cut out each box of owls with numbers and count the owls. the student can then find the matching number and put a clothespin on it or if you do not have any clothespins they can but a block on the correct number.
A light to the World
Parents can help children find an appropriate candle, or flashlight as a way to demonstrate that they are a light to the World, and to demonstrate a thank-you to first responders. Snapping a picture and posting it would be nice so we can see their lights.
Frozen Yoga
Watch the "Frozen Yoga "video in its entirety. Next time have your child practice just a few poses, stopping the video after each pos. The next day, have your child increase the number of poses. Continue for the week.
Toddler/Infant: Blow bubbles with your child.

Objective: Children will practice their tracking skills and hand-eye coordination to pop the bubbles.
Did you do today's activities?
Push the button below to let us know you've completed the activities below:
Learn the Song
Familiarize yourself with the song before doing it with your child. For added fun lift your child into the air every time the song says "We have blastoff!". 
Additional lessons are available for this grade level by pressing "More Lessons" above, or selecting a lesson below: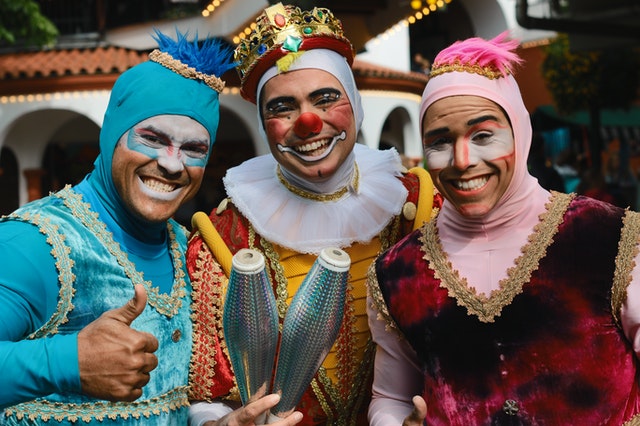 Today's ActivitiesUse this template to create a silly clown face. Check out this fun science experiment using baking soda and vinegar. Your learners will have fun watching the balloon blow up with air. Did you do today's activities? Push the button below to let us...