Why is washing you hands so important? Create a 20 sec song, an art campaign for washing your hands, and learn all about the scientific side of germs and hand washing.
Read / Watch
Writing prompt – Write a short story about a character who never washes their hands.
What would life be like for that character?
Make sure you add dialouge between characters and a moral to the story.
Remember – your story must have a beginning, a middle, and an end. Have fun and be creative!
Use this graphic organizer to write your story. 
Download this worksheet and complete it, identify the setting, character, the setting, beginning and end of the story.
Write your alphabet. Find a picture for each letter of the alphabet.
Agriculture and Industrial Development
Continue Agriculture and Industrial Development in the United States; Read these, "A Day In the Life of Joshua Sloth" pgs 12-15 and "Technology's Effect on Natural Systems" pgs 16-17.
In the Student Workbook, complete Lesson 4 titled "Changes in Work Chart" page 11 and "Technologies Effects on the Environment" pages 12-13.
Create it!
Visit this site for some ideas and inspiration! Then, create an art campaign to help get kids to wash their hands. Draw or create a catchy PSA online to get your peers to WASH THOSE HANDS. Be creative.
Also, create a 20 second song/poem/rhyme to help kids remember how to wash their hands. Maybe even create a video to help send your message.
Trace your hand. Write your name in the middle. Remember to wash your hands!
Did you do today's activities?
Push the button below to let us know you've completed the activities below:
Teaching at home
Have your student be as creative as possible while creating their campaign. Make sure they read about the scientific reasoning behind hand washing and then let their creativity run free with a 20 sec song, an art campaign or PSA, and a short story about a character that never washes their hands. This is a great activity to do together or even with younger siblings. Have fun!
Additional lessons are available for this grade level by pressing "More Lessons" above, or selecting a lesson below: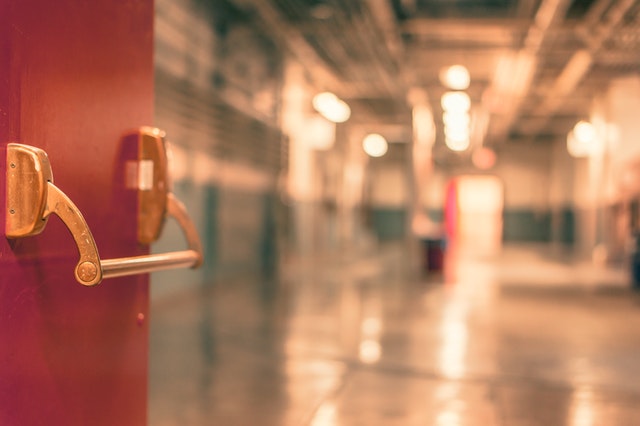 Today's ActivitiesHow Do You Feel About Starting High School? Nervous? Excited? Unsure? Write a short response to reflect on. Write about these: 3 Things you have heard about high school and are wondering if they are, in fact, true. 2 Goals or aspirations you have for...